On September 6, 2022, an update for Android was released:
• fixed synchronization
If an error occurs after the update, we recommend that you uninstall the old version and install a new one.
The Chinese almanac (Tunshu) for 2022 for those interested in Feng Shui and wants to actively use the range of dates in daily life.
Does not contain hieroglyphs, all characteristics of days and hours can be read in the form of descriptions. All names (day managers, Sha and so on) are explained in the app. Choose a good day, find a favorable hour in it and plan an important business for this hour.
The iPhone (iOS) version of the app is available only in App Store!

In the almanac:
Access to Personal Calendar and Date Selection (available only for users who purchased Personal Calendar)
Push notifications for notes with the ability to turn on or off
Personal Date Select
Personal calendar
Pros / cons icons (configurable in settings / "View")
Combined pros and cons for days and hours
Hours Overview
Description icons for each Day and Hour in the month
Flying stars of the day
Hexagrams of pillars
UTC (time zone) history data is now independent of phone model or operating system version
12 rulers of the day
Lunar day number (Chinese)
Sha and destroyers
Symbolic stars
For whom this day is not suitable
Descriptions of hours
Calculation of corrections for (local solar time, variable hour branches)
Base cities with the ability to update from our website to automatically determine the coordinates and UTC (now the database has about 60,000 cities)
Create and sync notes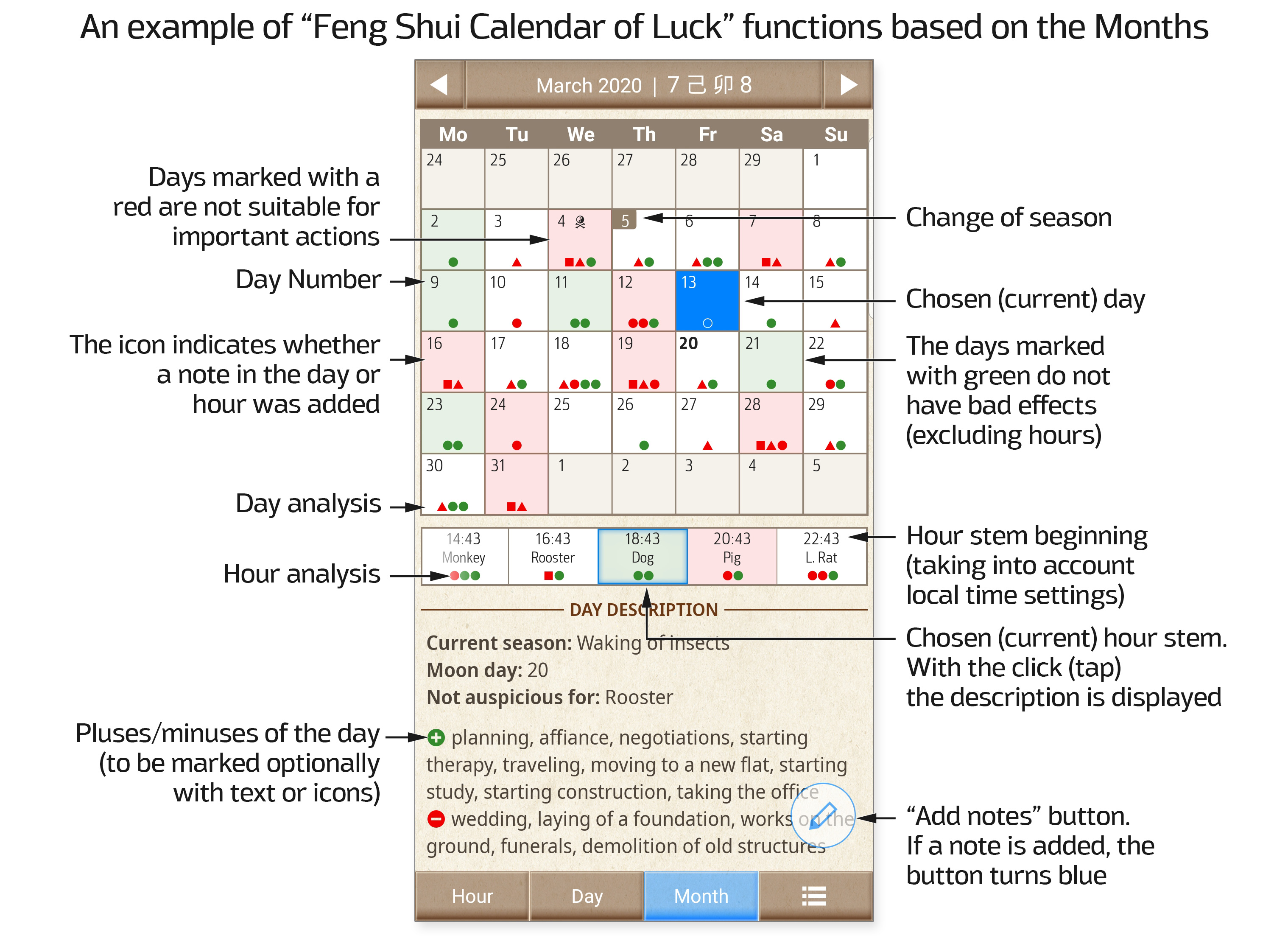 Installing the software for Android:
After purchase, a link to the program appears in your profile, in the "My programs" section, where you can always download it to your phone. If you are an unregistered user, then after the purchase you create an account and will be notified by e-mail with your username and password. Activation of the program takes place through the phone. The phone must be connected to the Internet at the time of activation.
After installation, the program does not require an Internet connection and works offline.
The program is designed for the operating system Android 6.x and older and iPhone with iOS 10.x and older (iPhone application is distributed only through the AppStore).
For the Android version we provide 2 licenses.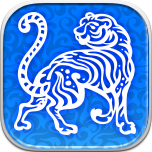 A professional version of the 2022 edition of the almanac with Qi Men layouts is available for everyone